6 Timeless Fashion Pieces for Your Wardrobe
Investing in timeless pieces that will never go out of style goes hand-in-hand with sustainable fashion. These are the six foundational pieces we believe every closet should contain.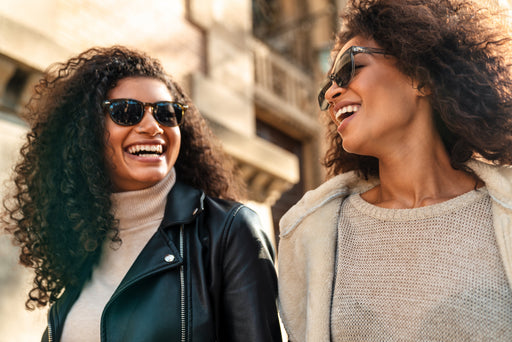 The beauty of a classic is that it never loses its appeal. Whether it's a piece of music, a movie, a book, or fashion, classics stand the test of time.

Model and entrepreneur Iman said, "In a world full of trends, I want to remain a classic."

Though fashion trends are fun to incorporate into your wardrobe, it's the timeless pieces that are the foundation of any sophisticated look.

But out of the many options, what are those timeless fashion pieces? These are the six foundational pieces we believe every closet should contain.
6 Timeless Fashion Pieces You Must Have in Your Closet
Little Black Dress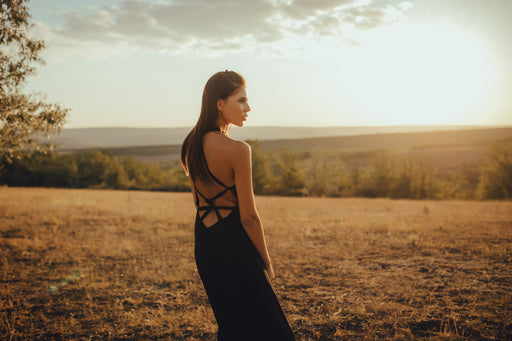 Yes, this one is rather obvious. There isn't a woman alive that hasn't heard of the magic of the little black dress.

Introduced to the world by Coco Chanel's print on the cover of Vogue in 1926, the little black dress is both a symbol and a statement. Before the 1920s, the color black was only considered appropriate to wear in mourning, and fashion revolved around tight corsets and oversized hats. We have come a long way since then, and it all started with this piece of classic clothing.
The little black dress brings a lot to the table - from historical significance to convenience to creative personal styling. This is a dress that provides options; it allows your creative accessorizing skills to shine, and in the end, it looks good with everything. Pearls, diamonds, bright colors, cardigans, or blazers. You can't go wrong when styling a little black dress.

When purchasing this iconic must-have, there are a few simple tips to keep in mind. To get the ultimate versatile piece, choose a little black dress in a classic knee-length and a sleeveless, sheath style. If it's not too revealing, it will be appropriate for many events and outings.
Protect What You Love with Exquisite Garment Storage
Free US Shipping & Free Returns
Tan Trench Coat
There is almost nothing that can turn an outfit into a sophisticated ensemble quite like the tan trench coat. Its origins date back to the 1820s. This stylish coat debuted as a military uniform, then gained popularity in Hollywood films and was worn by the likes of detectives, gangsters, and femme fatales.
Learn more on how to store military uniforms properly.

The possibilities for wearing a trench coat are endless. Put it over the little black dress for a date night and combine it with red lipstick. Wear it with skinny jeans, a simple white t-shirt, and some eye-catching boots for a casual look. Tie it up and wear it closed to let the coat be the star of the show. A high-quality trench certainly deserves the spotlight.
When purchasing the trench coat, there are a few simple tips to keep in mind. Look for a double-breasted coat with wide lapels and a waist belt, either a D ring or tie. A quality trench coat will be made from heavy-duty cotton and will be waterproof. Both knee-length and full-length coats look sharp; choose whatever option looks best to you.
Black Heels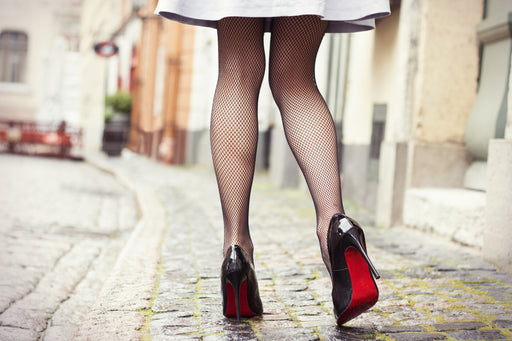 Today, black heels are a symbol of a woman's sex appeal and elegance. But, men were actually the first ones to suffer through a night in heels. They were so popular in the 17th century that King Louis XIV of France had a favorite style - shoes with red heels. Louis declared that only those in royal favor were allowed the privilege of wearing a red heel on their shoe.
Dive deeper into how to organize shoes in closet quick and easy.
Once considered an important status symbol restricted to nobility, high heels have become widely used and appreciated. Black heels, in particular, are a pivotal item in classic fashion. You can wear them to weddings, dates, the office, a fun night out, or even while running errands, paired with some comfortable jeans in a casual style.

When purchasing a pair of black heels, there are a few tips to keep in mind. They can be uncomfortable, as all women are aware, so invest in a quality pair that are as comfortable as they are stylish. Look for a 2 to 4 inch thin to medium heel, or go even higher if you prefer.
White Dress Shirt
We all know and love a white dress shirt. But, did you know that we have queen Marie Antoinette to thank for this wardrobe staple?
Marie Antoinette posed for a portrait in 1783 wearing a loose, billowing white blouse dress. This portrait caused quite a scandal at that time when critics said the queen was wearing an outfit that resembled her underwear. Another complaint was the material of the blouse. Marie Antoinette was wearing cotton, an inexpensive material, as opposed to the finest silks available. Historians agree on the significance that this moment had on the textile industry. With this portrait, Marie Antoinette made cotton desirable.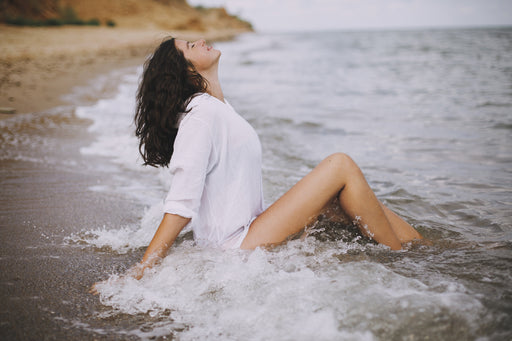 Today, the white dress shirt has become an ideal choice for many occasions. Wear it to a job interview with a smart blazer and a pencil skirt. Pair it with a necklace, jeans, and some flats for a casual ensemble, or wear one under a sweater for a preppy look. This timeless fashion piece lends itself to formal and casual occasions.

When purchasing a white dress shirt, there are a few tips to keep in mind. If you are tall, make sure the sleeves fit properly. You can always roll them up, which is a great look, but is not appropriate in formal situations. If this shirt is a part of your business wardrobe, purchase at least 2 or 3 of them. Timeless fashion pieces are worth the investment, specially if stored properly in cotton garment bags.
Blue Jeans
On May 20, 1873, the U.S. Patent and Trademark Office issued patent #139,121 for a truly ageless fashion staple– blue jeans.

It was visionaries Levi Strauss and Jacob Davis who decided to put rivets on mens work pants and created what we now call "jeans." However, blue jeans were called "waist overalls" until 1960 when baby boomers thankfully adopted the name "jeans".

When it comes to styling blue jeans, the possibilities are never-ending. Jeans pair well with high heels, sneakers, boots, sandals, and even flip flops. They can be matched with shirts, sweaters, tank tops, cardigans, blazers, silk blouses, hoodies, t-shirts, ponchos...this could take a while. Accessorize blue jeans with oversized scarfs, jewelry, hats, and bags.
Jeans are truly a woman's best friend for casual and semi-casual occasions.

When purchasing a pair of blue jeans, there are a few tips to keep in mind. There are so many different styles of blue jeans that the absolute first thing to do is find out which style fits your body best or you can look for some jeans alternatives. Whether it's skinny, flared, boot-cut, or one of the many others, find the style that looks best on your body and invest in a few quality pairs.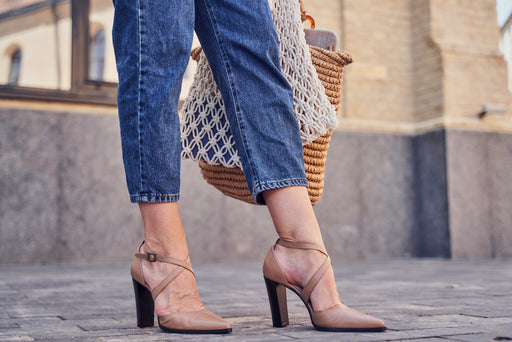 Black Blazer
The black blazer first appeared in high fashion on the cover of Vogue in June 1893. Its popularity ebbed and flowed until 1975 when Giorgio Armani brought it back into fashion by presenting his first collection of unstructured men's blazers. Then in 1980, Richard Gere gave the blazer sex appeal by wearing Armani in the movie American Gigolo.

Today, a black blazer is quite versatile and can be paired up with dresses, jeans, skirts, clutch purses, flats, graphic tees, bodysuits, and so much more. Go wild with accessories and wear it with chunky jewelry, oversized bags, or scarfs. The classic cut of the blazer will allow for a lot of experimental creativity, but at the same time, it is ideal for a formal dress code.
When purchasing a black blazer, there are a few tips to keep in mind. Blazers can be tricky, as you need to get the length of the sleeves just right, and you need to allow for enough room in the shoulder area to have the option of layering beneath it. A trip to the tailor may be necessary. A wrong fit is the one thing that this classic piece will not forgive.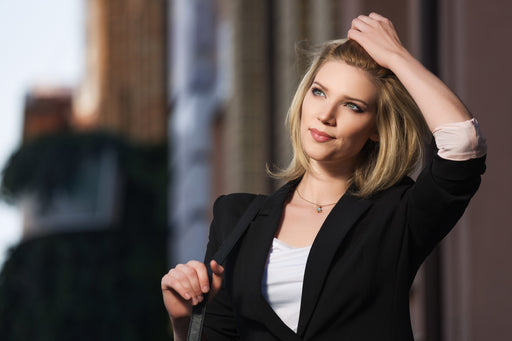 Timeless Pieces and Sustainable Fashion
Investing in timeless fashion pieces that will never go out of style goes hand-in-hand with sustainable fashion.

Sustainable fashion describes the fashion industry's effort to produce clothing in a more socially and environmentally responsible way. In support of the environment, sustainable fashion ensures that renewable sources are utilized when possible, finite resources are used efficiently, and that items are made to maximize use, reuse, and recycling. In other words, garments should have little impact on the planet and be as durable as possible.
Sustainable fashion also advocates for improved working conditions and fair pay for workers in factories, transportation, and retail services.

To protect the environment and fill your wardrobe with classic pieces, purchase high-quality items made of all-natural fibers such as hemp or linen, and organic cotton made by sustainable clothing brands.

Hayden Hill is also deeply committed to sustainability. Our bags are made of 100% organic cotton certified through GOTS, which also guarantees the ethical treatment of workers. Hayden Hill delivers sustainable and beautiful garment storage bags to preserve and protect the clothes you love most.