Fashion Certifications That Guarantee Environmental Protection
It's well known that fast fashion has devastating effects on the environment. And, one of the ways consumers can fight fast fashion is by supporting sustainable, environmentally conscious brands. The top brands, who are truly committed to sustainability, have these certifications, and being familiar with the top certifications gives you the knowledge needed to support brands who share your values.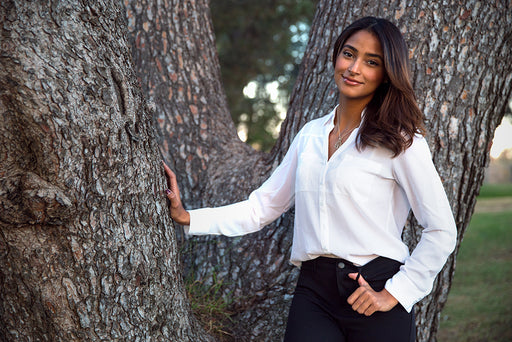 As more and more individuals become aware of the planet's condition and the impact of their choices on the environment, the demand for more eco-friendly products and services increases. That is why the sustainable fashion industry has seen so much growth.
Unfortunately, instead of making real change, some companies engage in greenwashing, saying their products and services are socially and environmentally friendly when they are not.
That is one of the many reasons environmental certifications are important, specifically in the fashion industry. The organizations listed below ensure that a brand's clothing and accessories are legitimately made in a way that is safe for the environment.
7 Top Environmental Certifications
OEKO-TEX
With a portfolio of independent certifications, OEKO-TEX is a third-party textile certification that inspects textile products for toxic chemicals and consequently determines if they are safe for human use. OEKO-TEX encourages fashion businesses to operate ethically and choose environmentally friendly products.
The most common certification in OEKO-TEX's portfolio is the Standard 100, which tests fabrics for toxic chemicals harmful to humans. Similarly, the LEATHER STANDARD tests for unsafe substances in leather articles. The MADE IN GREEN label certifies that a fabric was produced under ethical, socially conscious, and toxic substance-free conditions. The STeP certification, along with the DETOX TO ZERO analysis, are focused on the proper operation of the supply chain while considering water waste and sludge. Environmentally friendly chemicals, additives, and colorants used in the textile and leather industries are covered by the ECO PASSPORT certification.

Raw materials, textiles, and finished products like clothing, accessories, and household items are all certified by OEKO-TEX. Primarily based in Switzerland, you can find OEKO-TEX certified businesses all over the world.
Protect What You Love with Exquisite Garment Storage
Free US Shipping & Free Returns
Better Cotton Initiative (BCI)
The Better Cotton Initiative (BCI), the largest cotton sustainability initiative in the world, promotes the ethical sourcing of cotton. The main goal of this initiative is to improve the future of the cotton industry by
improving the conditions for the workers who produce cotton globally, and
protecting and restoring the environment
Farmers that grow cotton receive valuable instruction from BCI and its partners on how to use water effectively, maintain the health of the soil and the natural ecosystems, use less toxic chemicals, and adhere to ethical work norms. Farmers using the BCI method are authorized to market their products as Better Cotton. The BCI logo or packaging indicates that you are purchasing a product made with cotton from a company or retailer dedicated to obtaining Better Cotton and supporting BCI Farmers.
Any product made of cotton can be certified by the Better Cotton Initiative. Primarily based in Switzerland and the UK, their certificates are international, and certified brands can be found worldwide.
Cradle to Cradle Standard (C2C)
The Cradle to Cradle Standard, or C2C, focuses on the circular economy. It incentivizes manufacturers to develop more sustainable goods by producing zero waste and creating products that can be reused over and over again.
Cradle to Cradle evaluates products based on five criteria: social justice, material health, material reuse, renewable energy and carbon management, and water stewardship. Following evaluation, a product is given a basic, bronze, silver, gold, or platinum rating in each category. The overall score for a product's certification is the lowest number it can get in any category. The Cradle to Cradle standard is a useful approach to ensure a product was created in a way that minimizes waste and keeps it away from landfills.
The Cradle to Cradle approach and certification have the ability to change the way we think about and produce consumer goods since it places a greater emphasis on circularity rather than only the ethics of production on the front end. In an ideal world, everything we produce, acquire, and own would be circular.
Almost any product can be C2C certified - clothing, household items, toys, furniture, cleaning products, and more. Primarily based in California and Amsterdam, C2C certifications are available to companies all over the world.
Bluesign
Textile manufacturers that provide their employees safe working conditions and make an effort to reduce their environmental impact are eligible for the Bluesign certification.
Bluesign is an independent organization that equips businesses and brands with the information necessary to implement environmentally friendly manufacturing and processing. Manufacturers and brands must operate ethically and sustainably concerning the people, the environment, and resources in order to use the bluesign® label.
The Bluesign sustainable fashion certification operates under social and eco-friendly criteria. Some of the most important examples of this criteria are responsible usage of water, no hazardous substances, relying on recycled or certified biological materials as much as possible, no forced child labor, fair working hours, and maternity leave.
Any product that is made with textiles can be certified by Bluesign. Primarily based in Switzerland, Bluesign has certified companies all over the world.
Global Organic Textile Standard (GOTS)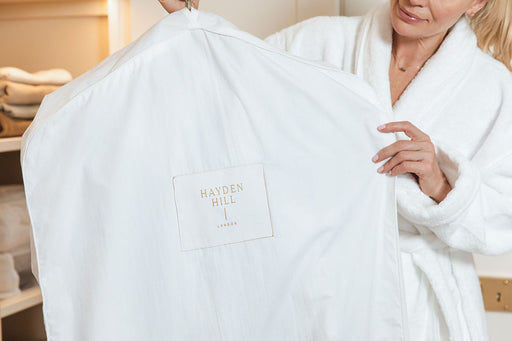 The most frequently used textile processing standard for organic fibers is the Global Organic Textile Standard (GOTS). In order to provide consumers with a reliable standard, GOTS aims to define internationally acknowledged requirements that help ensure textiles are organic and natural. Starting with the raw material harvest, continuing through environmentally and socially responsible manufacturing, and ending with labeling, GOTS is a sustainable fashion certification that is inclusive and trustworthy.
To be GOTS certified, a textile manufacturer must meet the International Labor Organization's social standards, as well as a specific set of environmental requirements (toxicity, wastewater, etc.). Numerous certifying bodies can legitimately grant certification, but they are all held to the same standards.
All textiles that contain at least 70% certified organic, natural fibers, with a particular emphasis on cotton, wool, and silk, can be certified by GOTS. This is a sustainable fashion certification that operates internationally and functions in collaboration with organizations and institutions around the world.
Hayden Hill garment bags are made of 100% organic cotton certified through GOTS.
Forest Stewardship Council (FSC)
The Forest Stewardship Council (FSC) is an organization that collaborates with a global network of social, economic, and environmental organizations to establish criteria for what constitutes a responsibly managed forest. Additionally, FSC, as a non-profit organization, ensures that businesses that use timber from FSC-certified forests adhere to their requirements across the entire supply chain.
With regard to fashion, FSC offers certification in the categories of packaging and cellulosic fibers produced by trees (viscose, rayon, lyocell, modal). Primarily based in Germany, FSC-certified products are available worldwide.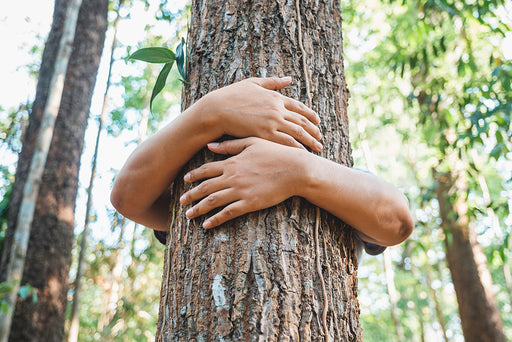 Leather Working Group (LWG)
The Leather Working Group (LWG) certifies and rates leather tanneries and leather merchants based on how their manufacturing practices impact the environment. The rating is categorized into gold, silver, or bronze certification classes.
Audits are performed under the same set of standards and by numerous third parties, and they take into account a variety of factors, including waste management, energy use, water use, traceability, and the use of restricted compounds.
LWG certifications operate under three different categories - Approved Traders, Rated Leather Manufacturers, and Members. Primarily based in the UK, LWG members are located worldwide.
The detachable leather zipper pulls on Hayden Hill bags are sourced from a Leather Working Group-certified company.
FAQs
What is the difference between Oeko Tex and Bluesign?
Bluesign® APPROVED textiles are evaluated for consumer safety against a broad range of chemicals, much like OEKO-TEX®100, and they both fall under environmental certifications. The main difference between the two certifications is, while Bluesign textiles may be used in products, OEKO-TEX only looks at the finished product.
What is eco-friendly certification?
Eco-friendly certifications are awarded by third-party organizations who certify that a brand's manufacturing and production processes have no negative impact on the environment.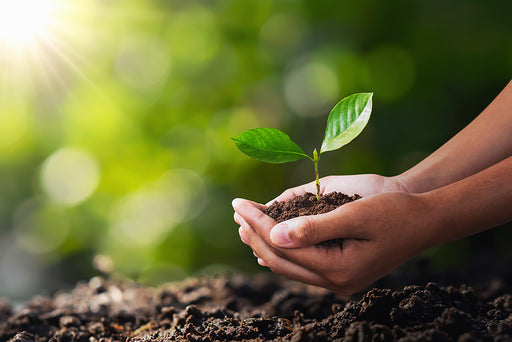 It's well known that fast fashion has devastating effects on the environment. And, one of the ways consumers can fight fast fashion is by supporting sustainable, environmentally conscious brands. The top brands, who are truly committed to sustainability, have these certifications, and being familiar with the top certifications gives you the knowledge needed to support brands who share your values.
Filed under: fashion, sustainability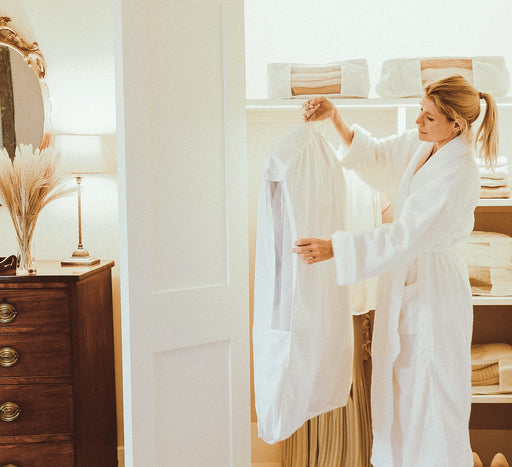 Protect What You Love
A better way to protect and organize your clothes
Receive 15% Off