The Best Eco Friendly Gifts
Eco-friendly gifts include goods created from environmentally friendly materials, smart technology to cut down on waste, and products with reusable systems to take the place of any disposable items you may already have around the house.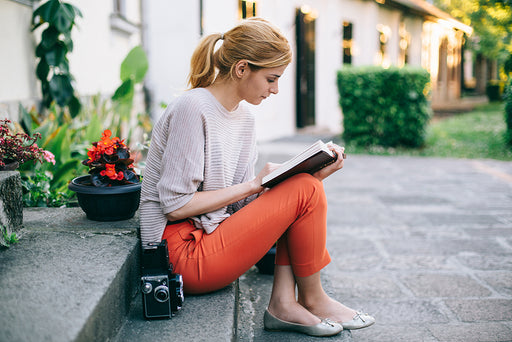 It is customary to give gifts for many occasions from birthdays to holidays to graduations to just because. Everyone is delighted to receive a thoughtful gift. Gift giving is the most tangible way to show our loved ones how much we care about them.
But, if you also want to give more sustainability, where do you start?
We've all received gifts that were thrown away after a couple of months. Instead of contributing to that waste, giving eco-friendly gifts allow you to honor someone special in your life and the environment.
Eco-friendly gifts include goods created from environmentally friendly materials, smart technology to cut down on waste, and products with reusable systems to take the place of any disposable items you may already have around the house.
Fortunately, the sustainable industry has grown in recent years, and many companies offer amazing goods and gifts that don't come with a large carbon footprint.
What is sustainable gifting?
Sustainable gifting may be a phrase you have never heard. People often use terms like environmentally friendly, green, and earth-friendly to describe products that have no negative impacts on the environment.
Sustainability goes beyond environmental protection to address workers conditions.
Sustainable gifting aims to:
use as few resources as possible
use all-natural, completely biodegradable, and reusable materials
promote local artisans
fairly compensate all employees and provide safe working conditions, and
positively contribute to society
Eco-friendly gifts encourage waste reduction and promote a lifestyle that is kind to the environment.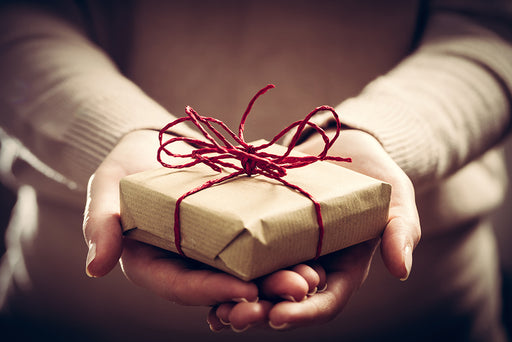 Protect What You Love with Exquisite Garment Storage
Free US Shipping & Free Returns
What to Consider Before Buying Eco-Friendly Gifts
When shopping for eco-friendly gifts, find a company with transparent, sustainable practices.
Look for gifts that are recycled, organic, and green, and then take it a step farther by discovering what materials they used and where they were sourced, as well as how well they care for their workers. Finding this information will help you determine whether the product and its processes are truly sustainable.
Sustainability has become a buzzword in consumer goods, so be aware of companies that use the term "sustainable" without providing evidence to back up their claim.
Fortunately, there are many truly sustainable brands who are creating a variety of sustainable and eco-friendly products that make excellent gifts.
Best Eco-Friendly Gifts
Eco-Friendly Food Wraps
Wax food wraps are practical and green kitchen gifts. They are an excellent replacement for single-use plastic cling film since they are long-lasting, reusable, and effective at keeping food fresh. They also usually feature lovely designs. You can find a wide range of different wax food wraps, including vegan wax wraps, at affordable prices.
Reusable Water Bottles
A reusable water bottle is a wonderful way to keep track of your water intake, and keep your drinks cold. Reusable water bottles can also benefit the environment and save you money. According to the book "How Bad Are Bananas?", the carbon content of bottled water is 1,000 times higher than that of tap water. Therefore, if you frequently purchase bottled water, using a reusable water container could significantly decrease your carbon footprint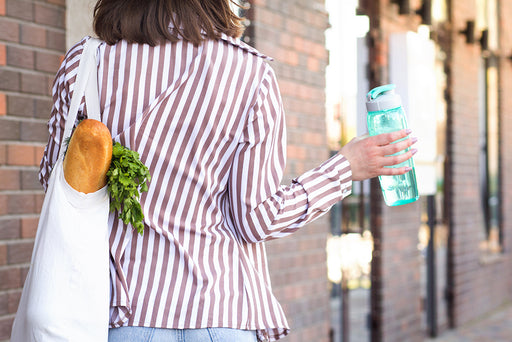 Reusable Takeaway Coffee Cup
Reusable coffee cups are not only better for the environment than disposable cups, but many of them are also spill-proof. Many reusable coffee cups are also insulated to keep your coffee warm for a longer period of time. These cups come in a variety of sizes, materials, and styles with some types made specifically for different coffee drinks.
Eco-Friendly Coconut Bowl
Coconut bowls not only look beautiful, but they also have the added benefit of reusing coconut shells that would otherwise go to waste. The shells of coconuts are frequently burned or discarded after they have been harvested for their oil, flesh, and water. Many eco-friendly businesses are attempting to reduce waste by turning the shells into distinctive and useful bowls.
Sustainable Bamboo Homeware
Bamboo is frequently praised as one of the most environmentally friendly materials, especially given how quickly it grows. However, before purchasing a bamboo product, it's a good idea to do some research because not all bamboo is harvested ethically. Look for brands that have FSC certifications. Bamboo home goods can make excellent environmentally friendly gifts, such as bamboo cutlery, stationery, a lunchbox, and many other household items.
Plastic-Free Phone Cases
There are currently more mobile devices than there are people on the planet. And, most often those devices are wrapped in plastic cases. These plastic phone accessories (and packaging) are often used and discarded. Instead, shop for eco-friendly phone accessories. Environmentally friendly phone cases are available in a variety of colors and are free of plastic and biodegradable.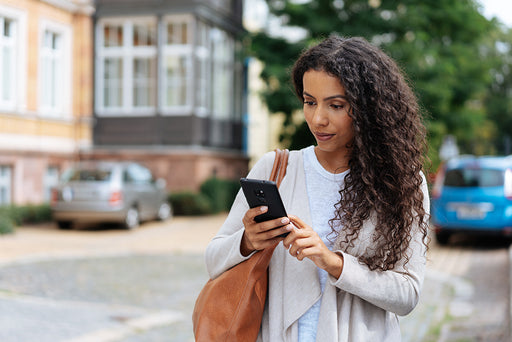 Books About Sustainable Living
Receiving a nice book as a gift is always exciting, especially if it is focused on your main interests. A book about sustainable living is a great gift idea for someone who is passionate about environmental issues.
Purchasing used books extends the life of a book, and used books are often worth more and more prized than new editions. Audiobooks and ebooks are two other eco-friendly gift options for book lovers.
Sustainable Clothes
Fashion contributes significantly to the massive excess waste in landfills and harmful fossil fuel emissions, which may be why the demand for sustainable, slow fashion is rapidly increasing. Fortunately, there are a lot of eco-friendly clothing companies working to bring about constructive change to the fashion industry.
An item or gift card from one of these brands supports sustainable fashion and encourages the recipient to engage in eco-friendly shopping.
Eco-Friendly Soap
High-quality soap has become a popular gift. You can be certain that a bar of soap won't be wasted because it is a necessary household item, and eco-friendly varieties have no negative impact on the environment or human health. Environmentally friendly soaps lack the dangerous compounds that are present in many skincare, cosmetic, and cleaning products, such as hand sanitizers, makeup, shampoos, and conditioners.
Artwork
A handmade object like a drawing, print, or painting is a terrific choice if you want to give a gift that will endure and (hopefully) not be wasted. And, if you are artistically inclined, giving a piece of your own original artwork adds a personal touch. Wrap the art in recycled paper to be as environmentally friendly as possible.
Sustainable, Non-Toxic Candles
Conventionally produced candles are commonly made with paraffin wax, likely because it is an inexpensive ingredient. Paraffin wax is formed from a petroleum byproduct, which is effectively the gray sludge at the bottom of a barrel of crude oil.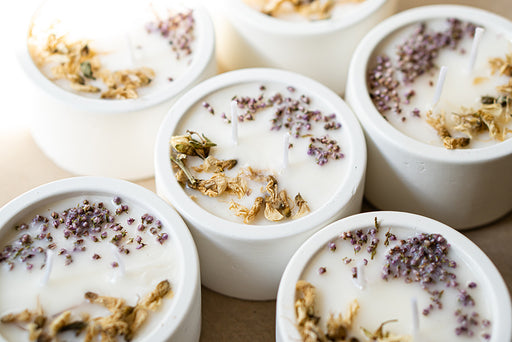 Burning paraffin wax causes carbon to be released into the air, which is harmful when inhaled in large quantities. Natural materials, such as beeswax, coconut wax, rapeseed wax, or soy wax, are used to make environmentally friendly candles and are significantly less toxic when exposed to flame. When made with natural materials and supplied ethically, candles make a perfect gift.
Sustainable Gift Wrap
It may surprise you that traditional wrapping paper cannot be recycled and usually ends up in a landfill. Conventional wrapping paper cannot be recycled since it contains too much plastic, ink, and glitter.
Using a reusable or eco-friendly gift wrap is a simple way to lessen your gift's environmental impact. Butcher paper and recyclable wrapping paper are great alternatives.
FAQs
What is a sustainable gift?
Sustainable gifting is giving individuals presents that they genuinely want or need and selecting products that have no harmful impact on the environment. Sustainable gifting requires you to consider several factors including a product's materials, durability, and manufacturing process.
How can I gift more sustainably?
The first and most crucial step in gifting more sustainably is to find a gift that your recipient both needs and wants in order to increase the likelihood that it won't be thrown away. When possible, buy from a local business, and wrap your gifts in recyclable paper.
There are a variety of eco-friendly gift suggestions for all the environmentally conscious family and friends on your list, ranging from experience-based gifts that produce zero waste to sustainable fashion made of organic or recycled materials that would otherwise be unusable. And, perhaps the most eco-friendly gifts are money and electronic gift cards that produce zero waste and are welcomed by every recipient.
Regardless of the type of environmentally friendly gift you buy, you will have the satisfaction of knowing your loved one feels special and you have cared for the planet at the same time.
Hayden Hill garment bags are made of 100% organic, soft cotton that is environmentally friendly and allows your favorite pieces to breathe while keeping them protected from damage. We deliver sustainable and beautiful garment care to preserve and protect the clothes you love most.