Restyle Your Clothes in Different Ways
There are many ways to restyle clothing. You are only limited by your willingness to experiment and embrace the trial and error process. In fact, it's hard to make a mistake as long as you feel confident about who you are and your style.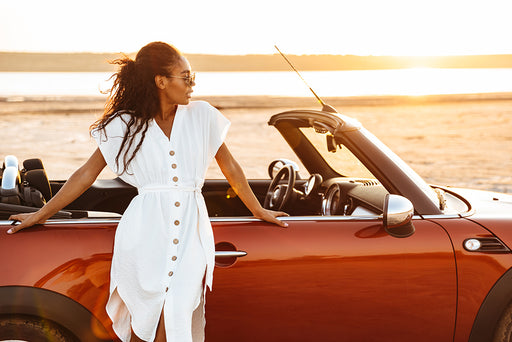 Whether you are trying to shop less to live more sustainably, or you just want your wardrobe to look fresh and new, learning to style your clothes in different ways is a valuable skill.
This article will explore six steps to becoming a better stylist. But before you begin, keep in mind that the ability to style clothing well is not an innate trait that you are either born with or not. This skill, just like any other, can be acquired with practice.
1. Organize
Surprisingly, one of the first steps to take when learning to creatively style clothes is to organize your closet.
Sort through all the items in your closet, placing aside any items that you no longer want to be recycled, donated, or sold. After this sort, you should be able to easily see and access all the items you own. This makes selecting and combining pieces easier and faster.
2. Choose Staple Pieces
Putting outfits together is simpler if you have a variety of wardrobe staple pieces. These foundational items serve as the basis for an outfit, and many entirely different ensembles can be created by adding different components to staple pieces. Your chosen staple pieces should be in neutral tones like black, white, or tan that can be paired with any other color, can be worn all year round, and are easily coupled with many additional items from your wardrobe. Staple pieces should be classically fashioned, so consider items like the basic tee, denim trousers, leggings, or a button-up shirt.
Protect What You Love with Exquisite Garment Storage
Free US Shipping & Free Returns
3. Repurpose Old Clothes
Before discarding an item simply because you have owned it for a few years, consider new ways you could use it. Here are a few examples to help you.
Your tailored work pants may have been forgotten due to a casual office dress code or remote work arrangements, but they can easily be dressed down and worn on the weekend with a colorful tee and sneakers.
There is a solution for a shiny, brightly colored blouse or occasion dress worn only once. Wear the blouse with a neutral color suit to tone down its brightness. And, for the occasion dress, experiment with different accessories and jackets. The right accessories can completely modify the appearance of any dress.
When it comes to dresses, there are numerous options for restyling. Wear a cardigan, crop top, or jacket on top, add a belt to the waist, or shorten to a skirt.
4. Accessorize
Supplementing clothing with accessories, such as jewelry, handbags, and shoes, adds a finishing touch and serves a practical purpose.
In fact, accessories can completely alter the appearance of an outfit. A little black dress can be worn to work with red block-heel shoes or to brunch with a whimsical, beaded bag. Necklace stacks can be the focal point of an outfit or can pop out from under a layered shirt or cardigan. Turtlenecks and plain shirts are perfect blank canvases for jewelry. A hat or headband can add a feminine touch to any outfit.
5. Upcycle
Another way to give old clothing new life is by upcycling. Upcycling allows damaged or items in need of repair to find new uses.
Some stained shirts can be tailored to create sleeveless or one-sleeve options or a crop top.
Ill-fitting jeans can be hemmed to cropped pant, capri, or short length. They can also be distressed to create a worn-in, ragged appearance.
You can also purchase dyeing kits from craft stores and supermarkets. Dye comes in a spectrum of colors and can alter anything from worn-out denim to basic cotton t-shirts.
6. Experiment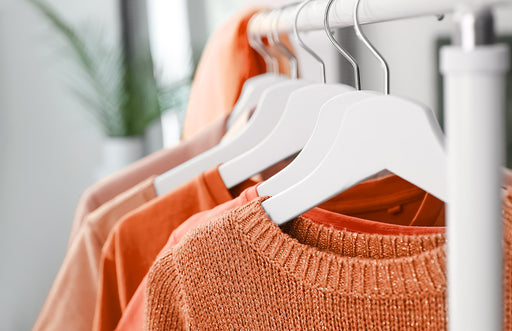 Finding your own signature style takes a bit of trial and error. To determine what looks best on you and makes you feel confident, it will require some experimenting.
Play around with different color combinations. You may be able to freshen up your current wardrobe simply by trying new color combinations. Some colors to experiment with are primary colors, analogous colors, complimentary colors, and neutrals with a color pop. Take your styling experiment even further by throwing a formal piece into an informal outfit or by including some eye-catching jewelry with jeans and a tee.
Shopping with Restyling in Mind
If you want to become an expert at restyling your clothes, it will help if you keep these tips in mind when shopping.
Buy Items You Can Wear Many Times
A wedding, a vacation, or a special dinner with friends can seem like occasions worthy of buying a new outfit. But, if the new items can only be worn once, they won't lend themselves to restyling. Instead, have a few dressier pieces in your wardrobe that are adaptable rather than buying very specific items for single occasions.
Beware Bargain Shopping
It can be thrilling to find a nice piece of clothing on sale at a significant discount. But regardless of how great the deal is, buying something you won't wear is a waste of money. However, if you plan your wardrobe well and know what items your wardrobe lacks, you can wait for a quality brand to run a sale and know you are getting the pieces you need at the best price available.
Buy Clothes That Fit
It's very common to keep clothes that don't fit you anymore hoping that one day you will be able to wear them again. With limited closet space, it is better for your closet and your confidence to only keep items that fit you well and make you look your best.
Have a Clothes Swap with Friends
Swapping items with friends is a terrific way to keep your wardrobe feeling fresh. Whether you prefer to hold a large, official swap with several friends, or simply trade pieces with a friend, you will add high quality pieces to your wardrobe and promote sustainable, circular fashion.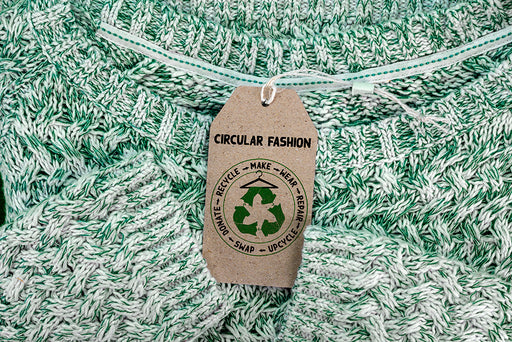 Invest in a Capsule Wardrobe
Being fashionable doesn't require a huge budget or three walk-in closets full of luxury clothing and designer items. Instead, purchase only what you need and enjoy, and let go of everything else. Creating a capsule wardrobe allows you to do just that by curating a collection of clothing that easily mixes and matches to create endless looks.
Create a Uniform
Though no one wants to return to their school uniform days of wearing polo shirts and khaki pants every day, it may be helpful to create a few uniform looks. Wearing the same type of outfit to the gym, kids' sporting events, running errands, etc., can help narrow the endless clothing choices and provide some structure that may allow you to be more creative.
Discover New Brands
We all naturally develop attachments to particular stores, and it's so helpful to have a core group of favorite brands that you can rely on to wear well. But, there are constantly new brands entering the market from mid-range companies to high-end designer labels. Trying new brands supports these up-and-comers and keeps your wardrobe looking fresh.
Avoid Extravagant Shopping Sprees
We all shop for a variety of different reasons, many of which have little to do with actually needing clothing. Perhaps that is why so many of us have closets full of fast fashion pieces that we rarely wear.
Instead, shop sustainably. Before buying, take a few moments to consider why you are making a purchase. Is it something you really need? If it is, look for an item you will still want to wear 5 years from now.
Get One, Give One
The one-in, one-out rule keeps your wardrobe at a manageable size. If you add something new, you must remove an item to sell, donate, or recycle. This is an approach that not only prevents your closet from becoming overloaded, but also forces you to be certain about the purchases you make. Knowing that you will have to part with a cherished item will make you consider any new purchases carefully.
FAQs
How can I look good with clothes I already have?
Looking good in your own clothes involves styling your clothes to achieve a sense of visual balance. Wearing clothing that is tailored to your body form is one way you accomplish this. Make a fashion statement when wearing big, oversized clothes or unconventional forms by keeping the rest of your outfit tailored. Another way to look good in your own clothes is to develop your personal style. Knowing what looks best on you will allow you to make the most of the clothing you already have.
How do you style existing clothes?
When looking for a new style for your old clothes, first experiment with what you already have rather than buying something new. Try on every top in your closet paired with your favorite skirt, and find the best combination. Mix fabrics and patterns until you find a combination you like. Don't be afraid to try new things, and soon, you will have an amazing outfit for every occasion.
How can I make my clothes more stylish?
One way to make styling clothes easier is to create a capsule wardrobe with 15 to 30 pieces you absolutely love. Because all the pieces in a capsule wardrobe are carefully chosen to match, the combinations you can create are endless. Other best practices for looking stylish are to wear tailored, fitted clothes; experiment with color; use belts and accessories; and purchase only clothes you love.
As you can see, there are many ways to restyle clothing. You are only limited by your willingness to experiment and embrace the trial and error process. In fact, it's hard to make a mistake as long as you feel confident about who you are and your style.
Filed under: closet organization, fashion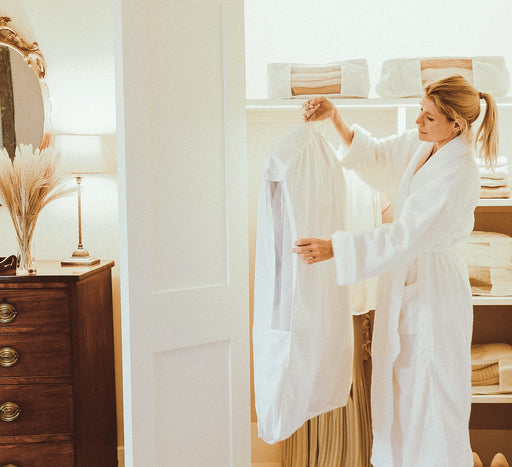 Protect What You Love
A better way to protect and organize your clothes
Receive 15% Off