10+ Eco-Friendly Wool Alternatives
Wool is one of the most popular fabrics in colder climates. In fact, during winter months, wool sweaters, dresses, and coats are must-have items for many women, because these wool garments are breathable, moisture-wicking, and warm. That's why it's so important for animal rights supporters to find an equally likable alternative to wool.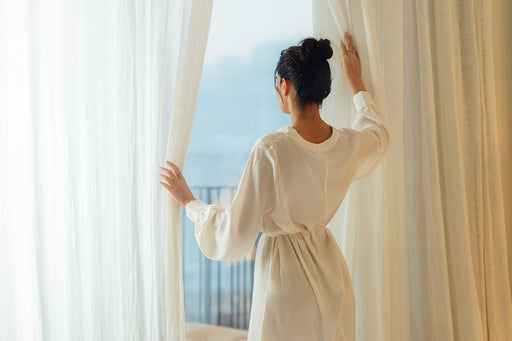 People have been wearing wool clothing since 10,000 BCE. And today, wool is used for much more than just clothes. It is used to make upholstery, blankets, carpet, windings for baseballs, felts for piano hammers, and fabric for gaming tables.
But, for those who support cruelty-free practices, the use and treatment of sheep needed to produce such large amounts of wool is troubling.
Fortunately, there are many alternatives on the market that make purchasing wool items unnecessary.
10+ Alternatives to Wool Clothing
Refusing to wear wool doesn't mean that you must resort to wearing synthetic fibers. On the contrary, there is an abundance of natural, eco-friendly replacements for wool that will keep you warm without negatively impacting animals. Here are some alternative fabrics that are equally as cozy and stylish as wool.
Organic cotton
Hemp fiber
Bamboo
Woocoa
Soybean fiber
Tencel
Linen
Recycled polyester
SeaCell
Beech tree fiber
Nullarbor
When looking for a replacement for wool, organic cotton is a great option to consider. Organic cotton is softer than conventional cotton and is hypoallergenic. Although conventional cotton is produced from natural fibers, it's not always considered eco-friendly, as its manufacturing processes may utilize animal by-products. To ensure that a garment is environmentally friendly, look for a label that specifies the fabric is organic and fair-trade cotton.
The hemp plant is a natural biodegradable material grown without pesticides. It requires very little water and improves soil health. It is a great alternative to wool, because it is breathable, wicks moisture, and is odor resistant.
Bamboo
Bamboo is more environmentally friendly than other fibers because the bamboo plant grows swiftly and does not require fertilizer or pesticide.
Bamboo fabric is ideal for use year-round because it is naturally moisture-wicking. Plus, it is antibacterial and quite durable.
Woocoa
Woocoa is made using a combination of coconut and hemp fiber that has been treated with enzymes from the oyster mushroom. These fibers are naturally antimicrobial and provide thermal benefits.
Soybean Fiber
Another alternative to wool is soybean fabric. This material is obtained from food production waste, making it an even better material for the planet. It is occasionally called vegetable cashmere and is much cheaper than any animal-derived product.
Tencel
Tencel is a brand name for lyocell and modal fabric. Tencel is made using wood cellulose and is now regularly used for clothing and bedding. This material is known for its eco-friendly practices and soft texture.
If you don't like ironing, then perhaps this wool alternative is one that you should avoid. However, linen has several advantages. It is a strong fiber, even stronger than cotton. And with a bit of extra care, linen items will last a long time. Linen also draws heat away from the body, which allows you to stay cooler in the warm, summer months and warmer in cold, winter months.
Recycled Polyester
Recycled polyester addresses two problems: an excess of plastic bottles and environmentally-unfriendly conventional polyester. Made from recycled plastic bottles, recycled polyester can be made into everything from cozy winter jackets to incredible sneakers, making it an incredible wool alternative.
SeaCell
Seacell is a newcomer to the eco-friendly fabric market and is made from a combination of cellulose and edible brown seaweed. It is produced by spinning cellulose and seaweed together into yarn that can be woven into fabric.
Protect What You Love with Exquisite Garment Storage
Free US Shipping & Free Returns
Beech Tree Fiber
Modal is a type of rayon, made from the renewable fiber of beech trees. Since the material comes from a natural source, rayon fibers are often classified as a natural synthetic. Fabric made from modal is very soft and smooth with a nice, silky sheen.
Nullarbor
This type of fabric is created by using bacteria to ferment liquid coconut waste. This is an effective and exciting development in the eco-friendly material space that may soon minimize the need for animals and their precious fur.
Plant-Based Wool Alternatives Ideal for Sensitive Skin
Plants have been used to create fabric for decades, and fortunately, many plant-based, wool-alternative fabrics are ideal for sensitive skin:
Ramie
Lyocell
Modal
EcoVero
S.Cafe
Ramie
Ramie is a plant-based fabric made from nettles, with a consistency that is similar to cotton, linen, and rayon. It is one of the oldest fibers in existence and has been used to make clothing for centuries.
The ramie crop doesn't require pesticides or herbicides, and it can be harvested up to 6 times a year. This incredible fabric is a good alternative to non-plant-based fabrics like wool and other materials. Ramie is naturally resistant to mold, mildew, and bacteria. It's also stronger than cotton, linen, or wool, meaning that it will last a very long time!
Physically, ramie is very similar to linen, in the sense that it is absorbent and breathable. It's also easy to care for, and even more durable when wet.
Lyocell
Lyocell is a form of rayon. It's a soft, silky fabric that is often used as an alternative to silk as it's designed to keep you cool and dry. Lyocell is produced from wood pulp and is certified as compostable and biodegradable material if it is not blended with other materials.
Modal
Modal is also a type of rayon that originated in Japan during the 1950s. It's an incredibly soft and comfortable fabric and is often substituted for silk or cotton. It's very flexible, lightweight, and breathable.
Beech tree pulp is the raw material required to produce this fabric, which is why it's often considered semi-synthetic.
EcoVero
EcoVero is a type of viscose material made from sustainable wood. It is gentle on the skin, lightweight, and provides efficient moisture regulation.
S.Cafe
S.Cafe is another fabric that uses a waste product in its production – in this case, ground coffee. This versatile fabric is made by combining coffee grounds with polyester, which comes from recycled PET, meaning that s.cafe is a type of recycled material.
Including coffee in polyester yarns adds benefits to the final fabric, such as UV protection, odor control, and fast-drying properties. Due to its incredible properties, s.cafe is used in various fashion products, especially denim jeans.
FAQs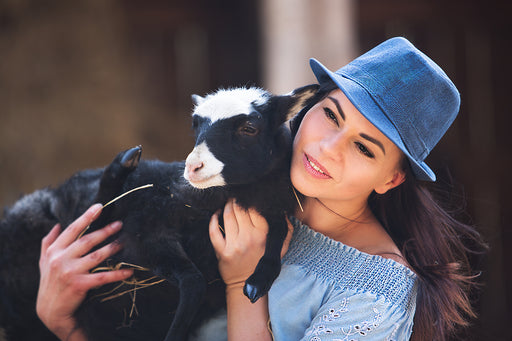 What can I use instead of wool?
Some of the best wool alternatives to consider are cotton, cotton flannel, polyester fleece, and more.
What fabric best imitates wool?
Fleece imitates wool perfectly, in the sense that it manages to keep you warm without weighing you down.
What is used as a cheaper alternative to wool?
Acrylic is a man-made fiber that resembles wool and is a much cheaper alternative to wool.
Wool is one of the most popular fabrics in colder climates. In fact, during winter months, wool sweaters, dresses, and coats are must-have items for many women, because these wool garments are breathable, moisture-wicking, and warm.
That's why it's so important for animal rights supporters to find an equally likable alternative to wool. This list of more than 10 wool-like options will give you a place to start in finding a suitable replacement.
No matter what alternative you choose, protect your clothing and extend its life by storing it with care. Hayden Hill large storage bags are uniquely made of 100% organic, soft cotton that is environmentally friendly and allows your favorite pieces to breathe while keeping them protected from damage. We deliver sustainable and beautiful garment care to preserve and protect the clothes you love most.